The Night Bazaar: Unveiling the Enchanting Underbelly of Street Markets ===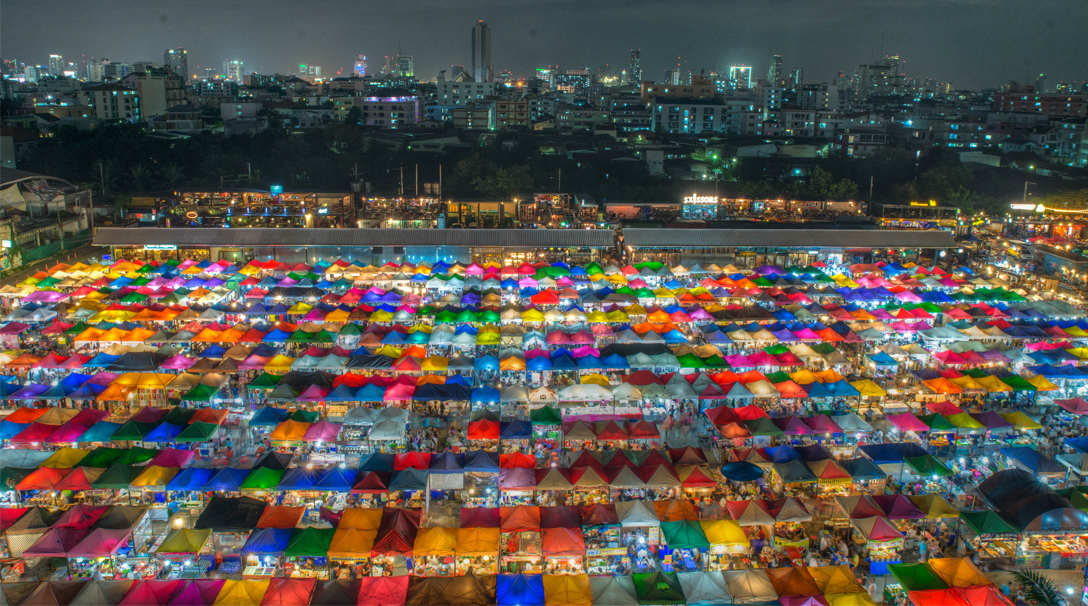 When the sun sets and the city lights begin to twinkle, a whole new world comes alive in vibrant street markets across the globe. These hidden gems offer a captivating experience that transports you into a bustling realm of colors, sounds, and scents. The enchanting underbelly of night bazaars is a spectacle that must be witnessed to truly appreciate the electric atmosphere and cultural immersion they provide. From Asia to Europe, here are 13 lively night bazaars that will leave you spellbound.
=== Experience the Electric Atmosphere of 13 Lively Night Bazaars ===
Marrakech, Morocco: Djemaa el-Fna is a mystical night market where snake charmers, storytellers, and spice vendors create a tapestry of sights and sounds under the night sky. Get lost in the maze of narrow alleys and haggle for unique handmade crafts and exotic spices.

Bangkok, Thailand: The Chatuchak Market comes alive at night with its bustling energy. Discover a treasure trove of fashion, accessories, and antiques. Sample delicious street food while browsing through thousands of stalls offering everything you can imagine.

Istanbul, Turkey: The Grand Bazaar, one of the world's oldest and largest covered markets, is a true sensory overload. Lose yourself in the labyrinthine streets as you explore a maze of shops filled with vibrant textiles, spices, and exquisite jewelry.

Barcelona, Spain: La Boqueria Market is a food lover's paradise. As twilight falls, the market becomes a captivating spectacle with its colorful displays of fruits, vegetables, and delightful tapas. Explore the bustling stalls and indulge in a gastronomic feast for the senses.

Hong Kong, China: Temple Street Night Market is where East meets West in a kaleidoscope of sights and sounds. Immerse yourself in the lively atmosphere as fortune tellers, opera performers, and street vendors create an unforgettable experience.

Mumbai, India: The Colaba Causeway Night Market is a vibrant display of Indian culture. As the sun sets, the market comes alive with an array of traditional clothing, intricate handicrafts, and mouthwatering street food.

Athens, Greece: The Monastiraki Flea Market, nestled beneath the Acropolis, is a treasure trove waiting to be discovered. Explore the maze of narrow alleyways and uncover unique vintage clothing, antique furniture, and quirky souvenirs.

Hanoi, Vietnam: The bustling Dong Xuan Market is a sensory explosion of sights, smells, and tastes. As night falls, the market transforms into a vibrant hub of street food stalls, where you can sample local delicacies while immersing yourself in the buzzing atmosphere.

London, England: When the sun sets, the Portobello Road Market in Notting Hill becomes a hive of activity. Discover vintage clothing, antiques, and music memorabilia while enjoying live music and the unmistakable charm of this iconic market.

Tokyo, Japan: The Ameya-Yokocho Market in Ueno is a bustling marketplace where you can shop for anything from clothing to electronics. As the neon lights illuminate the night, enjoy the energetic atmosphere and feast on delicious street food.

Marratxí, Mallorca, Spain: The Rastro Market offers a unique blend of tradition and bohemian culture. Set in a picturesque village, this night market is the perfect place to discover local crafts, handmade jewelry, and organic produce.

Buenos Aires, Argentina: The San Telmo Market is a vibrant and eclectic mix of antiques, artwork, and tango dancers. Embrace the lively atmosphere as you browse through stalls brimming with vintage treasures and soak up the rhythmic beats of authentic Argentine music.

Sydney, Australia: The Rocks Night Markets combine art, craft, and food in a bustling outdoor market setting. Take a leisurely stroll along the cobblestone streets and discover local artisans selling their unique creations, amidst a backdrop of live music and entertainment.
=== Explore the Allure of City Lights: An Insider's Guide to Vibrant Markets ===
Night bazaars offer a unique opportunity to experience the pulse of a city once the sun goes down. These vibrant markets, steeped in history and culture, allow you to immerse yourself in the local atmosphere and connect with the heart and soul of a place. From the enchanting chaos of Marrakech's Djemaa el-Fna to the bohemian vibes of Buenos Aires' San Telmo Market, each night bazaar has its own charm and allure.
So, whether you are a seasoned traveler or an adventurous spirit seeking new experiences, make sure to explore the underbelly of street markets under the city lights. Discover the vibrant energy, taste the local flavors, and bring home unique treasures that will forever remind you of the magical nights spent wandering these enchanting night bazaars.
===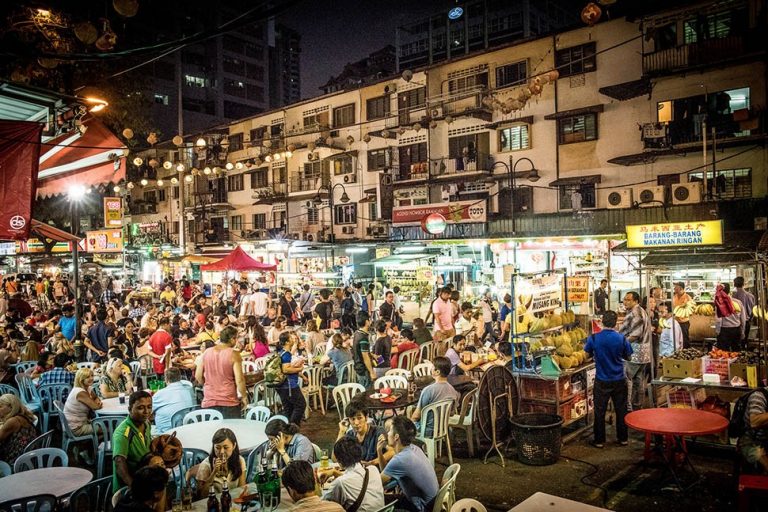 Flower Market Flowers Jade Hawker Bazaar amp Jade Street Jade Stanley Market Souvenirs Li Yuen Street East and West Fashion Cat Street Antiques Apliu Street Market Electronics Tai Yuen Street Toy Market Toys amp Party Goods Fa Yuen Street Sneakers Dried Seafood Market Dried Seafood Goldfish Market FishOne of the best places to experience the most colourful side of local culture come evening time Temple Street Night Market is a bustling cacophonous bazaar dotted with restaurants performers and street vendorsGUANGZHOUAnother summer night has fallen and the hustle and bustle once again animated Hongjie night market in Xi39an capital of Northwest China39s Shaanxi province He Luo 35 serves braised goat hooves at the marketHong Kongs new Night Vibes Hong Kong campaign should focus on
revitalising places like the Temple Street Night Market and Ladies Market if it is to attract locals and tourists alikeSomething of a cross between the Argyle Centre and Ladies Market Fa Yuen Street is a calmer shopping experience than many of Mong Koks frenetic markets Small boutiques line the street and stalls congregate in the middle selling mostly clothes but also brightly coloured fruit and vegetables at the streets southern endA vendor at the Avenue 26 night market in Los Angeles on May 14 2021 Francine OrrLos Angeles Times via Getty Images Vibrant night markets studded with food halls are a staple in major global cities like Taipei Hong Kong and Los Angeles Now a newly proposed state bill AB 441 would make it even easier for food destinations like San Tai Yuen Street Market Arguably
the best market in Hong Kong for childrens toys and gifts Tai Yuen Street Market is also a popular hot spot for locals looking to buy a variety of household goods including china clothing and bricabrac Goods such as bags accessories underwear and sweet and savoury treats can be found here at rock Night markets are commonly known as Pasar Malam by the locals which literally means night market quotpasarquot being related to quotbazaarquot in Persian or also the meaning quotmarketquot in MalayIndonesian and quotmalamquot meaning quotnightquot A pasar malam is a street market in Indonesia Malaysia and Singapore that opens in the evening usually in residential
The night bazaar experience is a testament to the diversity and vibrancy of our world. Each market tells a story, weaving together a tapestry of cultures, traditions, and passions. So, step into the enchanting underbelly of street markets, let the city lights guide your way, and immerse yourself in the electric atmosphere of these 13 vibrant night bazaars. The night is young, and the treasures await.